Even though this year's js13kGames competition is over, there are still some interesting opportunities ahead if you'd like to participate in a game jam (or two).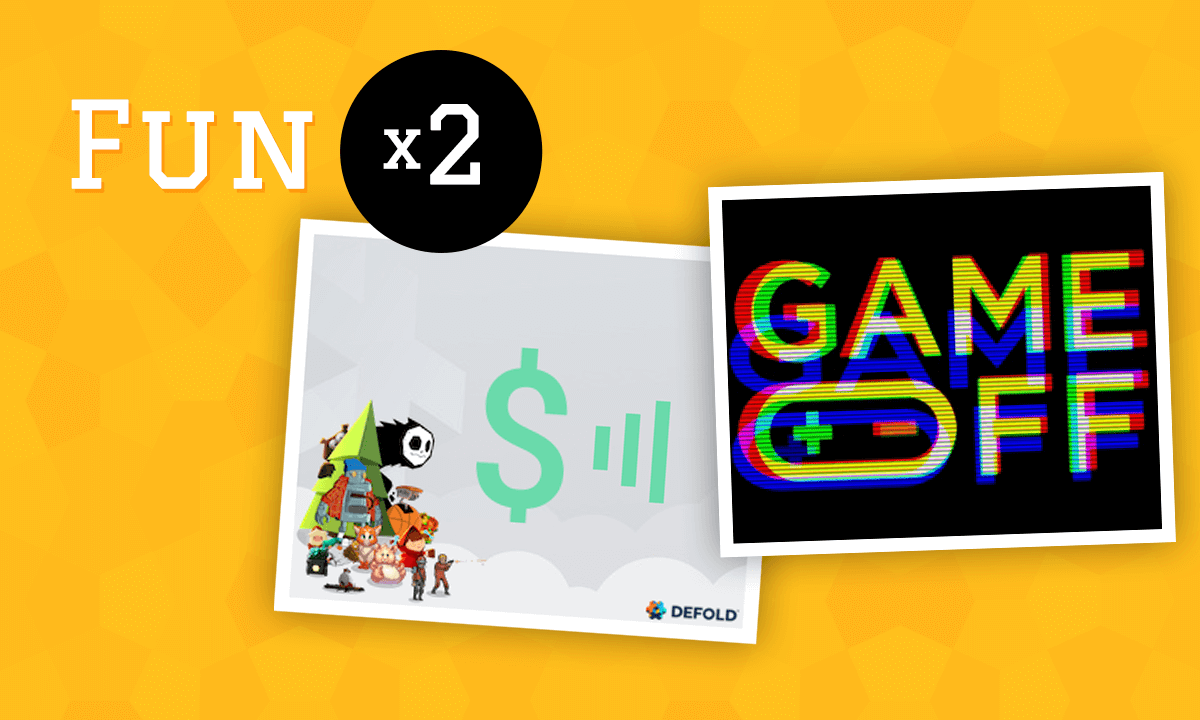 Both GitHub's Game Off 2020 and Defold's The Web Monetization Challenge 2020 will start tomorrow, and last for a full month of November. They are hosted on Itch.io, and will have their themes announced at the start. To have double the fun through the month you could try and create your entry for them following both themes!
Game Off organized by Lee Reilly from GitHub runs for a few years already, and is one of the most popular jams around, with thousands of participants and hundreds of games submitted every year.
Web Monetization Challenge is brand new, organized by Björn Ritzl from Defold with the support from the Grant for the Web program, and is focusing on promoting (yep, you guessed it) Web Monetization. It offers cash prizes, which will be awarded by a panel of judges - I'm on the list, and you might recognize a few familiar faces from js13kGames as well.
Doing both is doable, and I encourage you to try it - we already had such cases, when js13kGames participants also did Ludum Dare or other jams in the meantime. How hard it will be depends on the ability to merge two themes and find the common denominator.
Future of Payments
Staying around the Web Monetization topic, there's also an upcoming Future of Payments conference by Amber Case and Anselm Hook that will happen November 5th, entirely online. I'm going to be one of the speakers, and I'll be sharing my experiences with Web Monetization so far in Enclave Games creations, js13kGames entries, and such - I hope to see you there!